Your communication network requires the one driving force that keeps it modern and connected. Structured systems are that driving force for homes and for businesses in nearly every industry!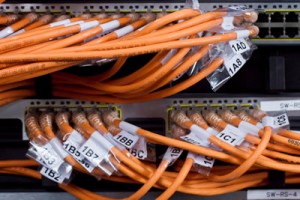 Having your home or business wired with structured cabling services in Vancouver for such things as telephone, cable TV, satellite, data networking, intercom and much more, is becoming as necessary as having hydro throughout your home.
We specialize in all low voltage cabling for new construction, office build-outs, tenant improvements and additions to existing facilities.
Structured cabling is the backbone of your communications and entertainment.
Our structured cabling systems installation process begins with a comprehensive design plan. Not one foot of cabling is laid down until we can ensure that installation can be completed within best practices, on time and on budget. Prior to physical implementation, our technical team will sit down with you to detail our plan, sharing more than just the costs and timeframe.
This makes installation of multiple computers, satellite systems (and more) very easy and far more economical for you moving forward.
Whether you need one cable for a new workstation or several hundred for a new building, we are here to help. Wire your home or business with Aban Security, you will choose experience, expertise and reliability.
Today's home buyers expect their new homes to accommodate:
Multiple phone lines
Internet service
Video distribution
Entertainment services
Data and security services
Fax machines
And the list goes on.